Rachael Lu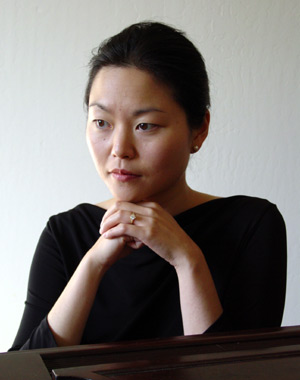 Rachael Lu studied piano in her hometown of Iowa City, Iowa under the instruction of Mary Beth Shaffer. She continued her studies at the University of Michigan School of Music with Arthur Greene. Since completing a Bachelor of Musical Arts degree in piano performance, she has lived in the Bay Area where she has been active as a performer and music teacher. A member of the San Francisco Branch of the Music Teachers Association of California, Lu teaches privately and at the SF Community Music Center. As a faculty member of the University of San Francisco, she serves as both choir accompanist and piano instructor. Recent performances include solo recitals, performances with tenor Daniel Hutchings, and performances with her brother, hornist and composer Wayne Lu.
Piano Lessons

I teach classical piano to students age six and up. Private lessons are held on my Steinway at my home studio, 422 Cortland Avenue in San Francisco. I have been a member of the Music Teachers Association of California, SF Branch since 1997, and have served on the Board of Directors. In addition to my private studio, I currently teach at the University of San Francisco and the Community Music Center Richmond Branch.

I enjoy teaching students of various levels and age groups. With each individual student, I strive to find the unique set of tools that works best. Playing the piano well requires a complex set of skills:
Basic musicianship: I work with each student to gradually develop a practical sense of music theory, through written exercises and ear training.
Historical perspective: As students learn to play various piano pieces, we discuss how the pieces relate to musical style periods and how elements of style occur in the pieces.
Personal expression: By exposing the student to great recordings and by discussing elements of pianistic expression, students can learn to use rhythmic and tonal tools to express themselves through music.
Piano technique: In developing piano technique, I emphasize fundamental methods of achieving finger independence and tonal control.
Individual lessons occur weekly, and I offer 45 min. or 1 hr. lessons.
45 min: $35/lesson
1 hr: $45/lesson
For more information, or to schedule an audition, contact me at:
rachael@moltoagitato.com
415 285 5536
Additional Resources:
Listening Guide
USF Syllabus
Recommended Materials