Here we are!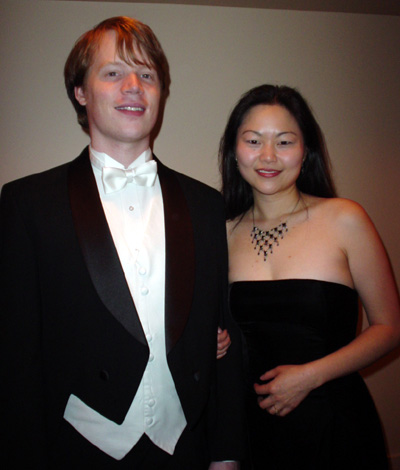 Welcome to MoltoAgitato.com! This is the site of Daniel and Rachael Hutchings. Rachael is a pianist and piano teacher. Dan is a tenor, voice teacher, and software engineer. We live in the Bernal Heights neighborhood of San Francisco.
A few things that you won't learn from our professional bios: Dan is a serious homebrewer, as well as a mean poker player. Since 2000, Rachael has been a soprano in the San Francisco Bach Choir, where she first met Dan. We got married August 28, 2004! We have two fuzzy children, Sebastian and Magdalena, who deservedly have their own page.
In fact, this website is inspired by Magda, whose impulsive behavior brings the musical indication to mind. Sebastian's music on the other hand, is marked "lento espressivo."